Have a wonderful weekend everyone...
:)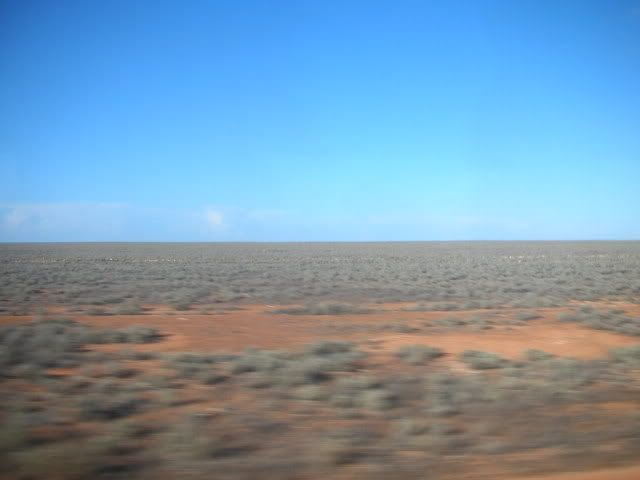 Snake black bitumen mirage, slithering sleekly over heat shimmered sands glazed flame red,
sketching a lonely horizon attached to azure blue skies.

Hidden lizards fear for their parched flesh
in moisture-less air fired by a zenith sun.
Skeletons bleached bone white.

Not a sound heard on silent air; but
the scream of heat rising.


If you've written 55 words, no less no more, go on over to
G-Man, let him know and he'll pay you a visit!





Love,